08.29.2017
Over the past six years we here at Gone For Good have come across an overwhelming amount of furniture, antiques, junk, and random items and products during our never ending mission to recycle and serve others within our community. Everytime we experience something new or uncommon we try our best to find the most ideal way to recycle, reuse, resell, and/or dispose of those items in a sustainable way. As the political season has and will be ramping up we're about to get hit with commercial after commercial describing each presidential hopeful. For those who manage to survive the endless barrage of political rhetoric, they'll also be bombarded by a whole other genre of commercial: the there's-a-little-pill-for-that-commercial.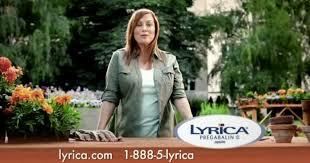 It's reminded us of the many times we've encountered leftover medicine on house clean outs and that there seems to be a prescription strength remedy for anything that ails today. As more consumers are introduced to these medicinal options, bottles tend to fill up American medicine cabinets in alarming rates. Some of these medicines go unused for various reasons and what is left is full bottles of meds, bottles that can end up in the wrong hands or abandoned in our environment like so many other forms of waste. Although we most likely won't be able to bridge the gap between doctors and pharmacies, we can work to ensure excess, abandoned medication doesn't end up in the wrong hands or contribute to our already contaminated environment.
We would prescribe these prescriptions for proper disposal:
Donating unused prescriptions to international charities, such as Project Cure. Developing worlds don't have access to medication the way we do, and they greatly benefit from using our "waste." Project Cure, and organizations like theirs, must follow strict regulations regarding collection, though, so this is not always an option.
Get involved with local legislation. Many states are currently proposing bills that would require pharmaceutical companies to be responsible in "taking back" what they've so heavy-handedly doled out. If we don't hold them responsible, abandoned medication within landfills might eventually leach into our groundwater if not properly disposed.
And if all else fails, and we can't hold the "big boys" responsible, we need to seek community resolution. Asking local community health organizations to provide seminars and/or accessible communication relaying the proper procedures for disposing of medication before submitting it to landfills. In any event we're here to help in any way we can.
For more information regarding unused medication, click here!