Gone for Good Truck
Every project is a different size and all of them are important! At Gone For Good, we are pleased to offer three different options that meet most people's needs. If you have questions or need a custom quote, we're a phone call away: (720) 594-2292
Average Junk Hauler Truck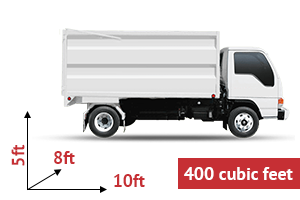 Standard

Our Standard option is the most economical. By placing unwanted items inside your garage or on your driveway, this simplified approach helps to keep your hauling fees low.

Gold

If you have unwanted items in several locations within your home or office that have already been bagged or boxed up, our Gold option is the best choice for you.

Platinum

You have unwanted items in your home or office but you don't have packing materials or the time/energy to box it all up. With one call, the Platinum package takes care of everything!

Your Haul away team will provide you a firm price before service is started.*Other fees may apply – locations outside the Denver Metro Area, electronic recycling, apartment or condo, garage rafters, crawl space, disassembling, extra stairs, packing, sorting, moving.

NEW Junk Drop-off Warehouse!
901 Navajo Street, Denver CO 80204
For drop-offs contact us at 303-927-6306
See below for drop off directions from the I-25
Free drop-off for cardboard, cans, paper, and bottles!
Drop-off Pricing
**Other fees will apply for electronics. Household materials only. We do not accept food waste, yard debris, dirt, rock, or cement.