Assisted Living Assists the Caregiver as well as Those in Their Care
We live in a society which supports and celebrates self-sufficiency. It no longer takes a village to raise a child; rather, it takes one self-contained parent possessing all the faculties and innate resources required to rear, in our minds, equally as competent children.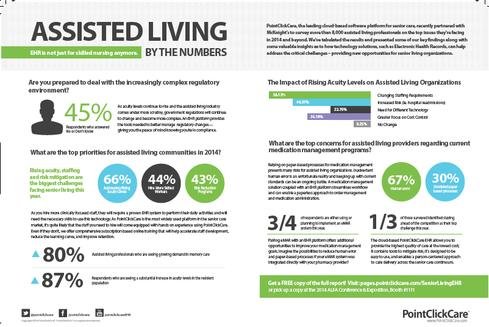 So, it's no wonder that we also support the single-handed care of our aging and ailing population by spouses, siblings, and children who are simultaneously balancing stressful, personal affairs. In one of America's favorite movies, The Notebook, a committed and love-struck couple reaches their golden years and struggles with the limitations associated there with, eventually rising above any presumed stress and conquering through death, dying in each other's arms. In reality, similar circumstances are far more complex and require a great deal of planning to even reach a modicum of such peace. For anyone considering assisted living for an ailing loved one, consider acting now as opposed to after a caregiver, and those in his or her care, are in desperate situations. According to an article from The New York Times, many professionals liken this desperation to that experienced by sufferers of post-traumatic stress. Intrusive thoughts, debilitating anxiety, hyper vigilance, and avoidance behaviors plague caregivers, even after their loved ones are gone. Therefore, making the decision to place a loved one in assisted living, though painful at first, might actually be the right solution for a problem that is steadily increasing with society's ability to perform live-saving measures.
Since a great deal of guilt can still be associated with a decision that's meant to lessen stress, it's critical to account for how assisted living facilities provide happiness for their inhabitants.  After all, assisted living continues to develop as a means of care for anyone seeking an alternative to a nursing-home and wanting an atmosphere more similar to a home than a health care facility.  As long as complex medical assistance isn't required, assisted living aids independent-minded individuals dependent on others for assistance with daily activities and socialization.  The chart below provides an in-depth look at how assisted living facilities enhance daily life.  It also serves as a means of visualization for those still struggling with what is accurately referred to as 'The Big Decision.'
Media Support Licenses