The items that we haul away get donated to local charitable organizations, sold in our thrift store or recycled. Our goal is to keep as much of your stuff out of the landfill as possible. 
Meet the garbage men on a mission: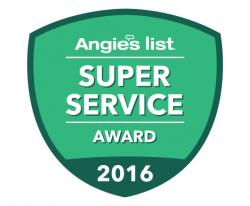 Moving, downsizing or decluttering to prepare your home to sell forces you to face the fact that you have a lot of stuff that you simply don't know what to do with.  It isn't trash, so you don't want to throw it away, but you don't have time to donate it or the right equipment to haul it off, either. 
This is where Gone For Good comes in! We take care of the items left after the garage sale or estate auction. Gone For Good is an Eco Friendly junk hauling company, meaning we don't just take your items to the landfill. Some things go to our thrift store and online auction, some are donated or recycled.  Only items that cannot be reused or recycled are taken to the landfill. 
Moving
Even the most organized families end up with extra stuff they no longer need when moving into a new home. But just because you no longer need or want it, doesn't mean that it isn't still usable. For these types of items, such as: 
Furniture

Clothing

Books

Kitchen Appliances

Dishes

Pot & Pans

Bicycles

Toys

Baby Items

Home gyms

Play houses

Window coverings 

Office furniture 

Outdoor furniture

BBQ Grills

Building materials

Tools

Pet items

Antiques
Gone For Good takes them to our thrift store. We sell items at highly discounted prices, which helps many lower income families in our local community. We also donate to local families in need, as well as charities. 
Downsizing
Moving into a smaller home or to assisted living means getting rid of a lot of stuff, usually. Or, maybe you've just accumulated a lot over the years and are ready to purge.  Gone for Good hauls away the items you no longer want or need, and makes good use of them! 
Your items are re-homed or repurposed instead of being trashed. Keeping usable items out of landfills reduces your carbon footprint and helps people and families in need.  Using Gone For Good to remove your extra stuff is a decision you can feel good about. 
Decluttering
Clearing out the clutter is an important step when preparing to sell your home. Clutter-free homes show much better and sell faster. Plus, removing the clutter now means less work when the time comes to pack up and move into your new home. 
Clutter easily accumulates and can bog you down. Removing the extra junk will help you feel lighter. It may even reduce anxiety, help you sleep better and even eat less junk food!  Clearing out the clutter can have positive effects on your mental health and overall well-being. 
Clearing out clutter is what Gone For Good does best.  We help you reduce your clutter, resell items that are still in good condition and recycle as much as we can. Your unused and unwanted items are kept out of the landfills and help families in need. Calling Gone For Good is a green decision that is the right decision, and one you can feel good about. 
Get in touch with us for a free estimate! 
Some people joke about growing up to be a "garbage man." However, we think there's something noble in helping people clear out their clutter without contributing to our nation's landfill problems. And the community has taken notice, awarding us the 2016 Super Service Award from Angie's List, making us the junk removal choice over 95% of our competitors.