We strive to ensure that a lot of the junk that we haul away is donated to local charitable organizations, and that the rest is disposed of responsibly.
Meet some garbage men on a mission: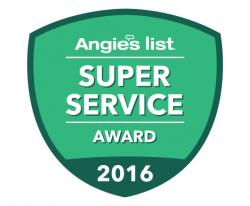 Some people joke about growing up to be a "garbage man." However, we think there's something noble in helping people clear out their clutter without contributing to our nation's landfill problems. And the community has taken notice, awarding us the 2016 Super Service Award from Angie's List, making us the junk removal choice over 95% of our competitors.